Thousands of flights have been suspended as the US prepares for winter storms that are expected to hit large swaths of the country.
More than 447 flights to and from the United States have been delayed as of 1 a.m. Sunday, according to flight tracking website FlightAware. Nearly 1,119 have been canceled, according to data.
More than 7,855 flights were delayed and nearly 3,457 were canceled on Saturday.
More than 10,415 flights were delayed and 5,732 were canceled on Friday.
More than 10,028 flights in and out of the US were delayed on Thursday, and nearly 2,539 flights were canceled.
TRACK THE STORM WITH FOX WEATHER
On Wednesday, FlightAware reported more than 8,100 flight delays.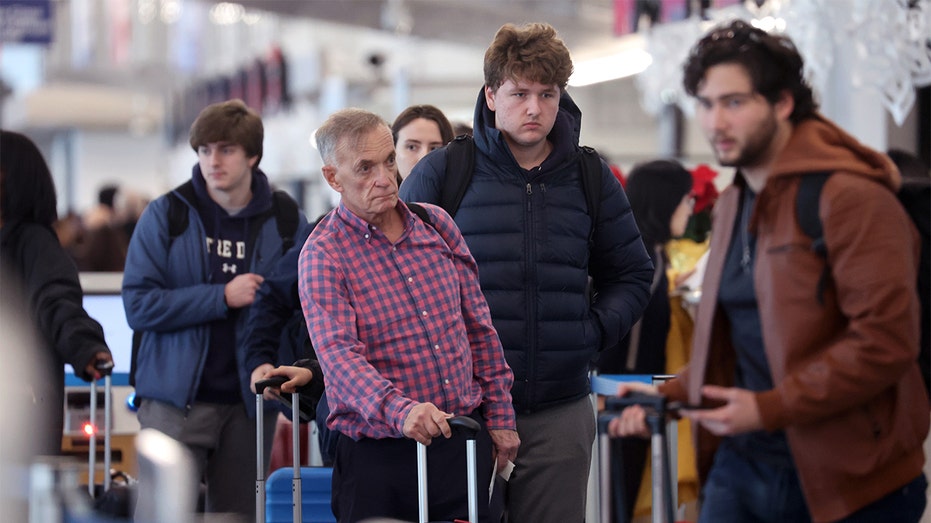 About 54 million passengers are expected to depart US airports over the Christmas and New Year holidays. Thursday and Friday are expected to be the busiest travel days of the holiday season, with 3.34 million passengers expected to depart each day, according to travel app Hopper.
Holiday air travel tips from the TSA
Forecasters expect severe weather, consisting of heavy snow, ice, flooding and high winds, to hit various parts of the United States from the Plains and Midwest to the East Coast as early as Thursday. It's expected to last through Saturday, after which the Arctic air surges.
CLICK HERE TO GET FOX BUSINESS ON THE GO
Southwest Airlines, American Airlines, United Airlines and Delta Air Lines have already issued travel waivers in various parts of the country in case travelers' flights are disrupted. This means that change fees and fare differences for certain flights affected by inclement weather are waived by the airline.
FlightAware spokesperson Kathleen Bangs said the 2021 travel season has the highest cancellation rate of over 5% in the past decade. That was "partly due to adverse weather conditions, including major storms in the Pacific Northwest, but mainly due to high absenteeism among airline and airport employees as the COVID-19 Omicron variant spread," she said. said.
The Associated Press contributed to this report.