WhatsApp regularly phases out older smartphones, so it's no surprise that it announced that it will end support for some devices by December 31, 2022.
According to GizChina, the list of old devices includes 49 smartphones from Apple, Samsung, Huawei, LG and others. WhatsApp has announced on its official support page that it will end support for these phones as they have not been updated for a long time and WhatsApp has increased the requirements for the app. iOS 12 is no longer supported.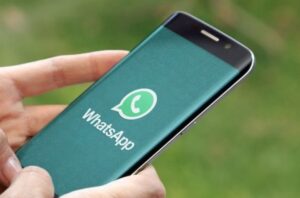 "To keep up with the latest advances in technology, we regularly stop supporting older operating systems and direct resources toward supporting the latest operating systems. Your operating system support is If terminated, you will be reminded several times to upgrade your device to continue using WhatsApp," WhatsApp said in a blog post.
As reported by GizChina, the list of affected phones mostly includes entry-level and mid-range smartphones. please look.
Apple (WhatsApp)
Arcos
ZTE
ZTE Grand S Flex
ZTE Grand X Quad V987
ZTE Note V956
HTC (WhatsApp)
Huawei
Huawei Ascend D
Huawei Ascend D1
Huawei Ascend D2
Huawei Ascend G740
Huawei Ascend Mate
Huawei Ascend P1
Huawei Ascend D Quad XL
lenovo
LG
LG established
LG Lucid 2
LG Optimus 4X HD
LG Optimus F3
LG Optimus F3Q
LG Optimus F5
LG Optimus F6
LG Optimus F7
LG Optimus L2 II
LG Optimus L3 II
LG Optimus L3 II Dual
LG Optimus L4 II
LG Optimus L4 II Dual
LG Optimus L5
LG Optimus L5 Dual
LG Optimus L5 II
LG Optimus L7
LG Optimus L7 II
LG Optimus L7 II Dual
LG Optimus Nitro HD
samsung
Samsung Galaxy Ace 2
samsung galaxy core
Samsung Galaxy S2
samsung galaxy s3 mini
Samsung Galaxy Trend II
samsung galaxy trend lite
Samsung Galaxy Xcover 2
Sony
Sony Xperia Arc S
Sony Xperia Milo
Sony Xperia Neo L
Wico
Wico Sync Five
Wico Dark Knight ZT
If you're using one of these devices, you'll need to upgrade to a newer phone model to be able to use WhatsApp and receive new updates.
Related