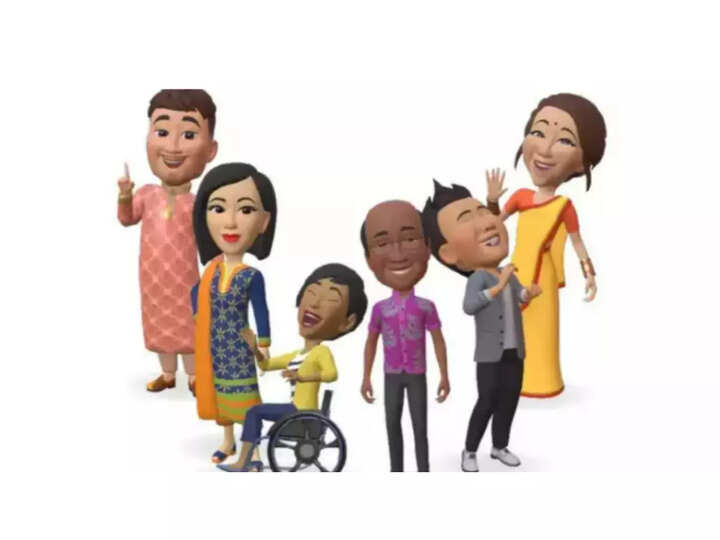 Avatarthat is meta Your digital version has been available for some time Facebook, InstagramMessenger, and Messenger brought this feature to WhatsApp, allowing users to create their own avatar and use it across instant messaging apps. WhatsApp avatarand how to create it.
What is a WhatsApp avatar
Meta says avatars are a new, personalized way to express yourself. You can create your avatar within the app and customize it the way you want by choosing facial features, hairstyles and clothes. Here's how to create a WhatsApp avatar iphone.
How to create a WhatsApp avatar on iPhone
First, update WhatsApp to the latest version and follow the steps below.
Open WhatsApp and in the bottom menu bar[設定]Tap the icon.

Then tap your avatar,[アバターを作成]Choose.

You will be asked to create an avatar for WhatsApp.[開始する]Tap.

Then choose your skin tone, customize your body, face shape, nose, lips, and other features, and choose your outfit. And you can see all the changes in the preview above.

Once done, in the top right corner[完了]to complete your avatar.
Now that you've created your avatar, your sticker will show your avatar and you can use it in your personal or group chat conversations.
How to send your avatar as a sticker on WhatsApp for iPhone
To send your avatar as a sticker, simply tap the emoji icon in the chat box and the avatar section will appear. Just tap the sticker you want to send. Now the person on the other end can respond or reply to that sticker with an emoji. You can also forward it to other users.
How to use an avatar as your profile picture in WhatsApp for iPhone
Open WhatsApp.

[設定]then tap your profile picture and tap[編集]Tap.

again in the upper right corner[編集]Tap.

At the end,[アバターを使用]Tap.You can choose from many expressions and change the background color

Finally, tap the check button to change your profile picture.
Facebooktwitterlink in
---