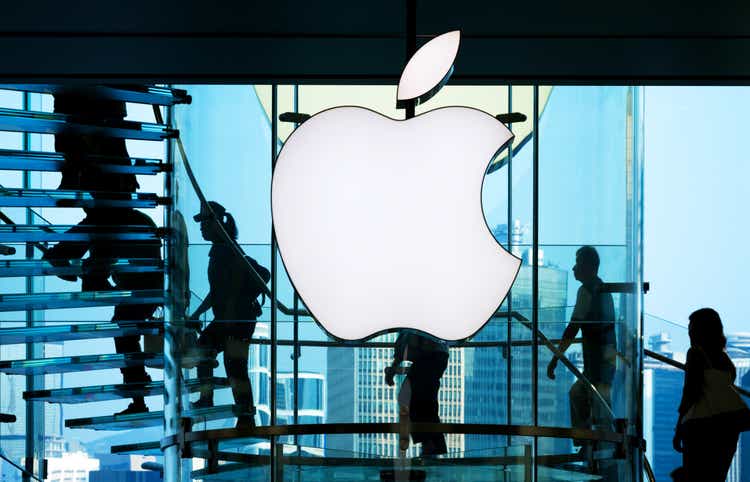 Apple (NASDAQ: AAPL) shares rose nearly 1% in pre-market trading on Thursday as key manufacturing partners reported higher sales in December and major iPhone manufacturing plants said they were "gradually returning to normal." did.
Foxconn, also known as Hon Hai Precision (OTCPK:HNHPF), said December revenue rose 14.2% month-on-month but fell 12.3% year-on-year to NT$ 629.3B ($20.51B).
"As production and operations at our Zhengzhou campus gradually returned to normal in December 2022, we achieved double-digit growth in components and other products and smart home appliances. [month-over-month]" Foxconn said in a statement.
Foxconn added that December revenue was the company's third-highest ever and "exceeded expectations" when compared to internal forecasts.
Foxconn (OTCPK:HNHPF) also reported fourth-quarter earnings on Thursday, noting that it was NT$1.957 billion, up 12.1% from the previous quarter and up 3.5% from the same period last year. This figure was his second highest at the company during the same period.
A Foxconn source familiar with the matter told Reuters that growth in its consumer electronics business in December indicated that Apple (AAPL) did not cut orders.
Foxconn (OTCPK:HNHPF) said its first-quarter earnings outlook "is broadly in line with market consensus," especially considering production at its Zhengzhou plant "basically returned to normal" in December. "It is expected," he added.
The company's Zhengzhou factory is widely believed to account for 70% of Apple's (AAPL) iPhone production.
In November, Apple (AAPL) warned that iPhone 14 shipments would drop due to China's COVID-related lockdowns. Since then, China has lifted lockdowns and eased many restrictions.
Foxconn's (OTPCK:HNHPF) factory in Zhengzhou was reportedly running at about 90% capacity on Tuesday.