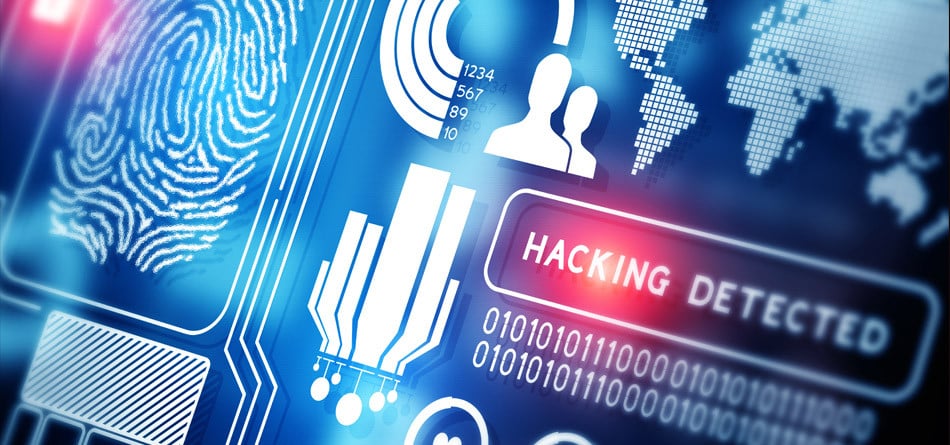 New EY and IIF survey finds that 72% of global Chief Risk Officers (CROs) see cybersecurity as the biggest risk going forward, followed by credit and environmental risks
The number of CROs citing cyberattacks as the top geopolitical risk jumped from 39% last year to 62% this year.
Global banking CROs see climate risk, data privacy and digitization as top emerging risk priorities for regulators over the next five years.
Amid unprecedented levels of volatility and global uncertainty, cybersecurity tops the list of short-term risks for banks worldwide, according to the latest Bank Risk Management Survey from EY and the Institute of International Finance (IIF). I'm back at the top.
The 12th edition of this joint report is based on survey data from 88 banks in 30 countries and focuses on what Chief Risk Officers (CROs) see as the most pressing issues for their organizations today and in the future. I'm here.
Today's CRO is complicated by overlapping and interrelated risks, almost all of which seem to have an increased urgency. In the short term, nearly three-quarters of CROs identified cybersecurity risk as their top concern over the next 12 months (72%), and credit risk (59%).
Jean Berens, EY Global Banking & Capital Markets Sector Leader, said:
CROs are no longer juggling a tiered waterfall of risk, but a complex web of complex elements that have evolved rapidly in a matter of months. The CRO role is in the spotlight. And with geopolitical risk underpinning everything else on their agenda, they need to find new and innovative ways to address competing demands. This is arguably one of the most difficult tasks for a bank executive, especially as they face new and hidden risks from increasingly sophisticated cyberattacks, adding more and more to an already precarious situation. It will put pressure on you. environment. "
Reducing and understanding risk exposure
According to the survey, CROs are unsure of their ability to defend against cyberattacks, with 58% citing their company's inability to manage cybersecurity risks as the top strategic risk over the next three years. The number of CROs concerned about an increase in cyberattacks due to geopolitical risk jumped from 39% last year to 62% this year.
With climate risk topping CROs' list of emerging concerns last year, 51% of organizations said they had only a preliminary understanding of their exposure to climate risk. The survey found that only 37% of CROs identified environmental risks as the top 5 issues he would need CROs to pay attention to in the next three years, down from 49% in last year's survey. also emphasized.
Andrés Portilla, Managing Director, Regulatory Affairs, IIF, said:
"It is clear that there is a correlation between the top risks identified by CROs this year (cybersecurity, geopolitics, credit) and their underlying networks. It will only add to the concerns of navigating an increasingly complex risk environment over the next 12 months."
Market volatility due to geopolitical risk is a major concern
Geopolitical risks are playing out differently across regions, with nearly three-quarters (70%) of North American CROs concerned about state-to-state cyber warfare, significantly more than their European peers (46%). is increasing in Among Asia-Pacific CROs, more than three-quarters (78%) focus on China's changing global role, and more than two-thirds (67%) focus on the ongoing changes within the global trade environment. He said he was most concerned about change. Despite regional variations, 45% of CROs agreed that market volatility due to geopolitical risk had a "significant or moderate to high" impact on their exposure to market risk.
While credit risk dominated the focus of global CROs in last year's survey (98%), this year's concern was most pronounced among European CROs. More than three-quarters (77%) of CROs in Europe see credit risk as the number one risk that attracts board attention, compared to 45% globally.
Additional notable findings from the study include:
· Cyber ​​control (65%) is the top priority for increasing operational resilience, followed by technology capacity (34%) and third-party dependencies (29%). Given the growing need for stronger controls, 85% of his respondents said they expect the cost of controls to rise over the next three years.
· Given the recent collapse of large cryptocurrency exchanges, CROs operate a more conservative model when it comes to digital assets. Nearly half (49%) of banks surveyed say they have yet to define their digital asset strategy.
· CROs are also very concerned about talent and culture risks, with 57% citing talent as one of the most significant long-term risks facing the banking industry.
· A majority (94%) of CROs need some or many new skills and resources to build a strong risk management function and attract and retain talent to meet the function's changing needs said.
Read the full report to learn more.
Source: EY