Blockchain is seeing a wave of adoption in various sectors, with customer relationship management (CRM) still top of mind for many companies.
Blockchain is proving its potential today in healthcare, consulting and gaming. It also helps companies to strengthen their social responsibility. These companies embrace underlying innovation to foster trust and transparency.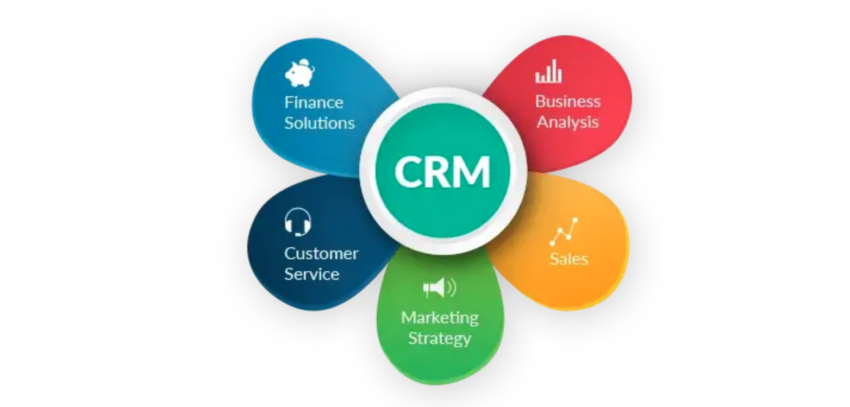 Blockchain gains momentum
CRM is becoming more and more important as companies strive to improve the customer experience and strengthen customer relationships. Blockchain CRMs can also power many business processes using smart contracts.
CRM is a key tool for providing a competitive advantage in a fast-paced and ever-evolving marketplace. With the rise of digital transformation, businesses are looking for ways to gather valuable insights into customer behavior, preferences and purchase history to create personalized experiences and improve customer satisfaction.
In addition, CRM helps companies improve communication and collaboration between teams, streamline sales and marketing processes, and increase revenue.
A CRM system plays an important role in ensuring that customer information is protected. This increases your company's credibility and helps build long-term relationships with your customers.
The Real Impact of Blockchain on CRM
Stephanie Buscemi, former Chief Marketing Officer at Salesforce, said: People want to know and feel that their data, information and privacy are protected. "
Blockchain technology has the potential to revolutionize the way customer relationship management (CRM) systems operate.
One of the key characteristics of blockchain is its decentralized and trustworthy nature. This makes it an ideal technology for managing customer data.
Customer data is stored across a blockchain-based CRM's network of nodes instead of a single central server. This makes hacking and tampering with data much more difficult.
And with the rise of data privacy regulations such as the European Union's General Data Protection Regulation (GDPR), it's becoming increasingly important for businesses to manage customer data securely and accurately.
Blockchain technology allows customers to control their data and grant or revoke access to their data as needed. This helps companies meet their data privacy obligations.
take a tailor-made approach
It also allows businesses to create auditable records of customer interactions, including sales, marketing, and customer support activities. This transparent and verifiable record helps businesses build trust with their customers and provide valuable insight into their behavior and preferences.
Another potential use case for CRM is managing customer contracts. Arrangements are automatically executed based on predefined conditions without manual intervention on the blockchain. This streamlines the contract management process and reduces the risk of errors.
Blockchain technology can create a more personalized and engaging customer experience. For example, by combining blockchain-based customer data with artificial intelligence (AI) and machine learning algorithms, businesses can create targeted marketing campaigns and provide personalized recommendations to customers.
These are some of the challenges that must be addressed, despite the potential benefits blockchain brings to CRM.
Cons associated with the underlying technology
Blockchain technology can be technically complex, making it difficult for businesses to implement and use. This can be a barrier to adoption, especially for smaller businesses with limited resources. Scalability comes next.
Many blockchain platforms today must be designed to handle large amounts of data and transactions, which can limit their ability to support large CRM systems.
Different blockchain platforms use different technical standards and protocols, which can make it difficult to work together. This poses a challenge for companies that need to integrate his blockchain-based CRM system with existing systems and technologies.
As such, the regulatory landscape for blockchain technology is still developing, making it difficult for businesses to know how to comply with laws and regulations.
But despite these challenges, the potential benefits of blockchain for CRM make it a technology worth considering for companies looking to improve customer relationships.
Due to its decentralized, secure and transparent nature, blockchain has the potential to provide businesses with powerful tools to manage customer data and create more personalized and engaging customer experiences. increase.
Disclaimer
All information contained on our website is published in good faith and is for general information purposes only. Readers are strictly at their own risk for any actions they take with respect to information they find on our website.